Photo Friday: Sandhill Cranes and a Beautiful Sunset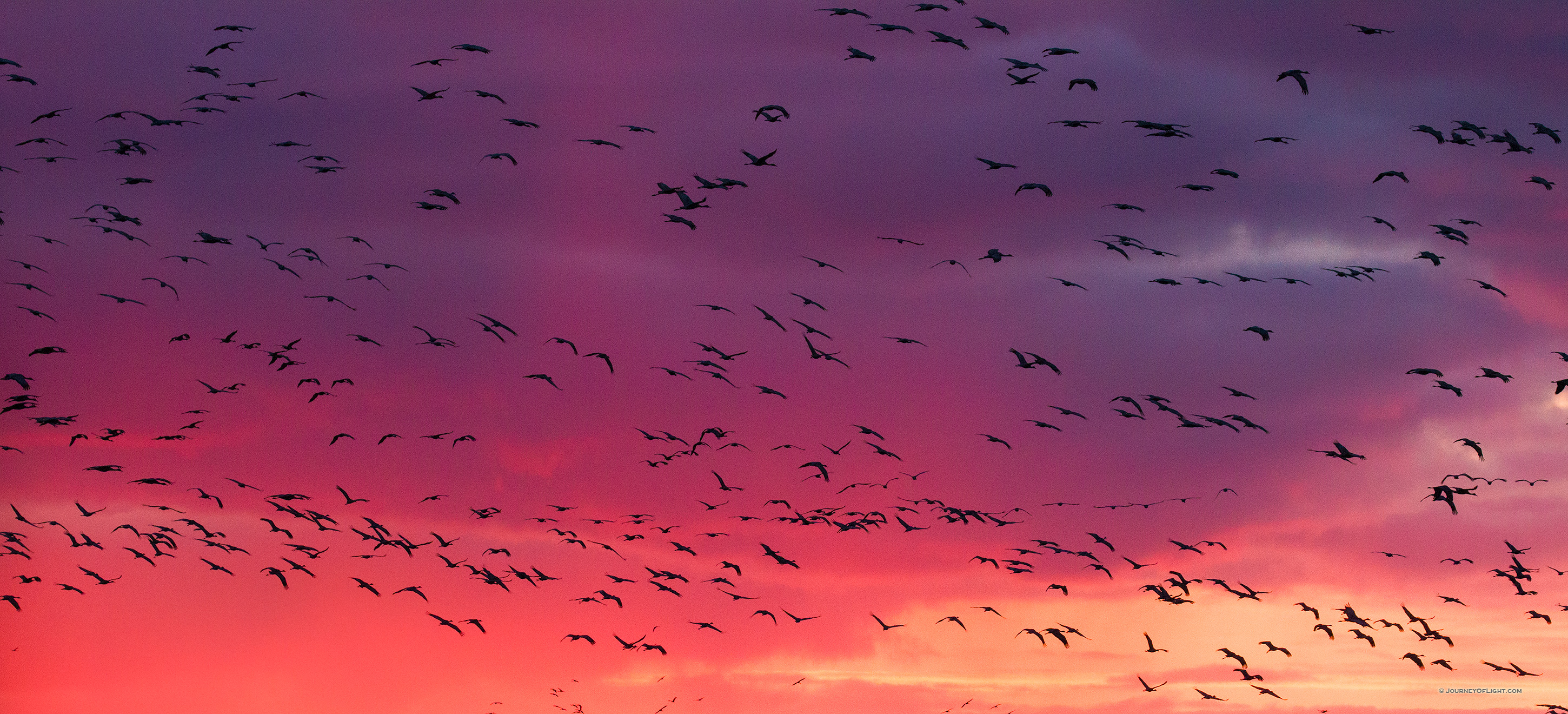 I was unable to photograph the cranes this year, so I took some time to review my files. What's more beautiful than thousands of Sandhill Cranes flying overhead? Sandhill Cranes and a gorgeous sunset.
Spring is here and I look forward to photographing verdant landscapes once again.