From the Archives: Sunrise and Toadstool (2009)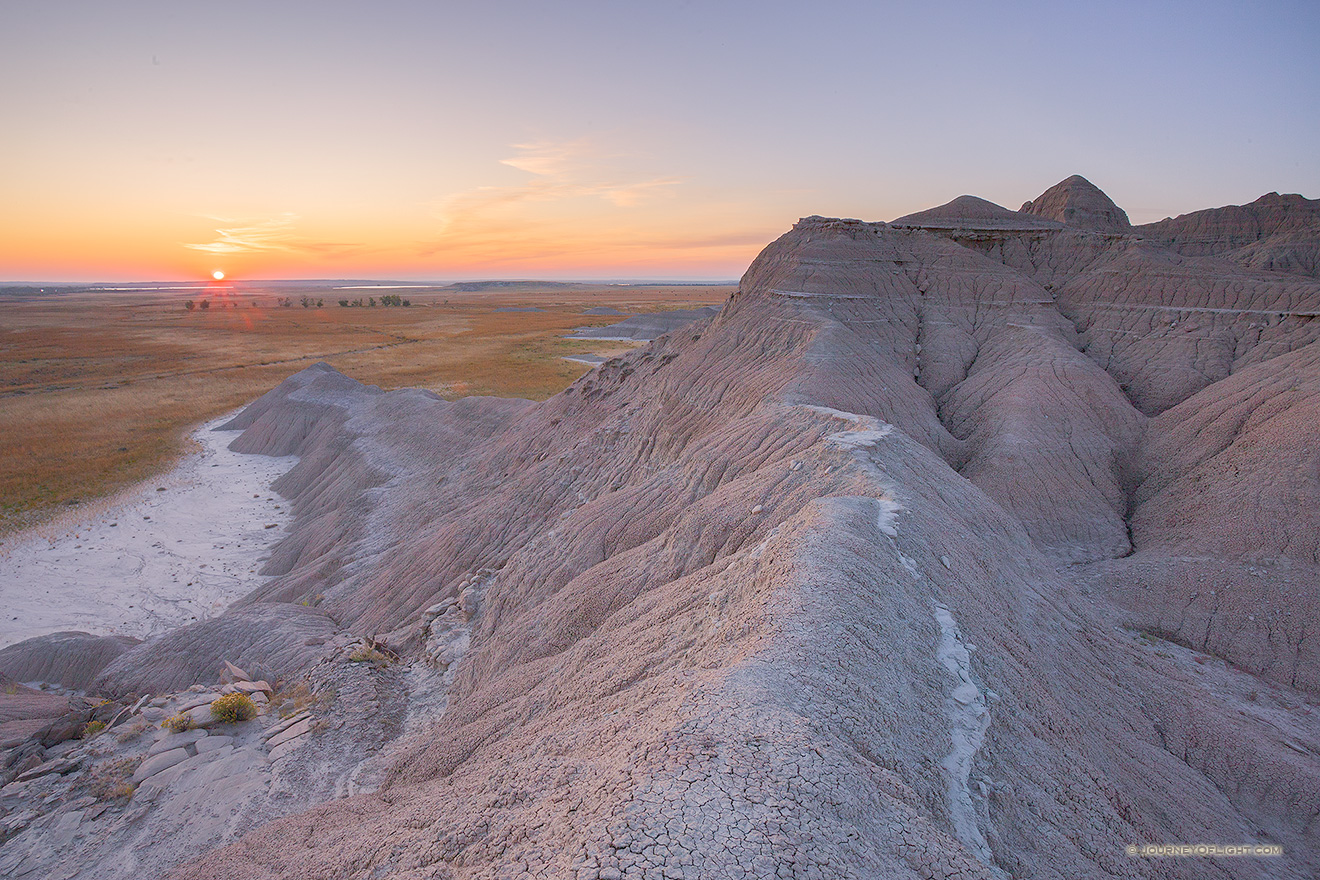 A common misconception among those who have never travelled across the back roads of Nebraska is that the state is fields of corn from border to borer. While there are many areas of corn, there is a greater diversity than many might think. Toadstool Geologic Park is one such area of the state. Located in the northwest corner of Nebraska, it is the badlands of Nebraska and is a rugged arid land. I captured this image during a warm autumn morning as the sun crested the horizon from near the top of a ridge in Toadstool. The first light of the dawn had just begun to cast a glow on the landscape as two lakes shimmered in the distance.
Toadstool is one of my favorite places in Nebraska, although I say that a lot. Over the years I've captured many images of this landscape. To see more of this park please check out my Toadstool Geologic Park gallery.