Thoughts (And Images) From The Total Solar Eclipse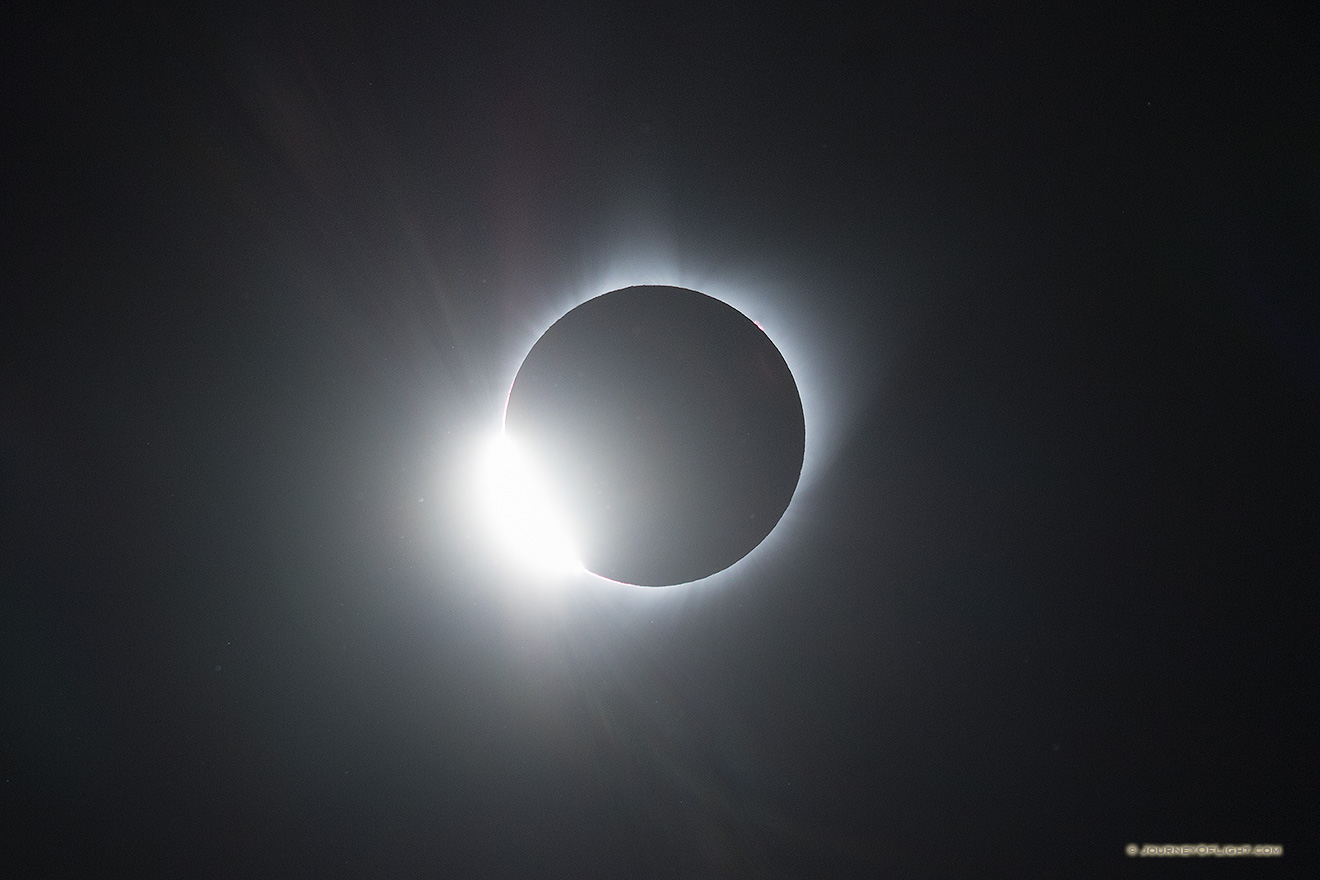 Several days have now passed since the sun was eclipsed by the moon. A day or two of intense press coverage and then the experience passes and the normal news cycle takes hold. For me the surreal experience has lingered.
In the days leading up to the eclipse many recommended not photographing the event to become fully immersed. "Look around and take it in" was the common advice. I was conflicted knowing that I would be disappointed if I didn't get any images of the eclipse as photography is in my blood. At the same time, however, I knew exactly to what they referring. There have been times in the past when nature has presented her immeasurable beauty that I simply sat back and witnessed it instead of reaching for the camera. On those occasions I was content to experience the moment and let it go recorded only in my memory. For the eclipse I made the decision to bring three cameras – two for still images and one for video and try to set it up to automatically take images. On two of the cameras I succeeded. On one something happened and I ended up fiddling with functions and settings. I finally fixed the problem, probably more than 1 minute in totality. At least 1 minute gone of a 2 minute 20 second experience.
Am I disappointed with my images or video? Not in the least. I am thrilled to get images of the event. With that being said, however, I know that if I were to ever travel to totality again I would probably not bring a camera. Well, I know I wouldn't bring three. For me it felt like the eclipse lasted maybe 20 seconds and as I mentioned earlier, those 20 seconds felt like a dream.
For those that have seen the remake of Walter Mitty, there is a scene where Sean O'Connell, a travel photographer is preparing to photograph a snow leopard. He has traveled far and hard to find this animal and yet at the last moment when he sees the animal through his viewfinder he doesn't click the shutter.
When asked why by Walter Mitty his response: "Sometimes I don't. If I like a moment, for me, personally, I don't like to have the distraction of the camera. I just want to stay in it."
Experience the Video:
All photographs were captured at Agate Fossil Beds National Monument, a location I've photographed several times. It was a perfect place to view the eclipse and they did a wonderful job managing the people. I'm glad people that wouldn't normally visit Agate did that day as it received some much deserved attention.
Images from the Eclipse: