Announcing the New Journey of Light Website!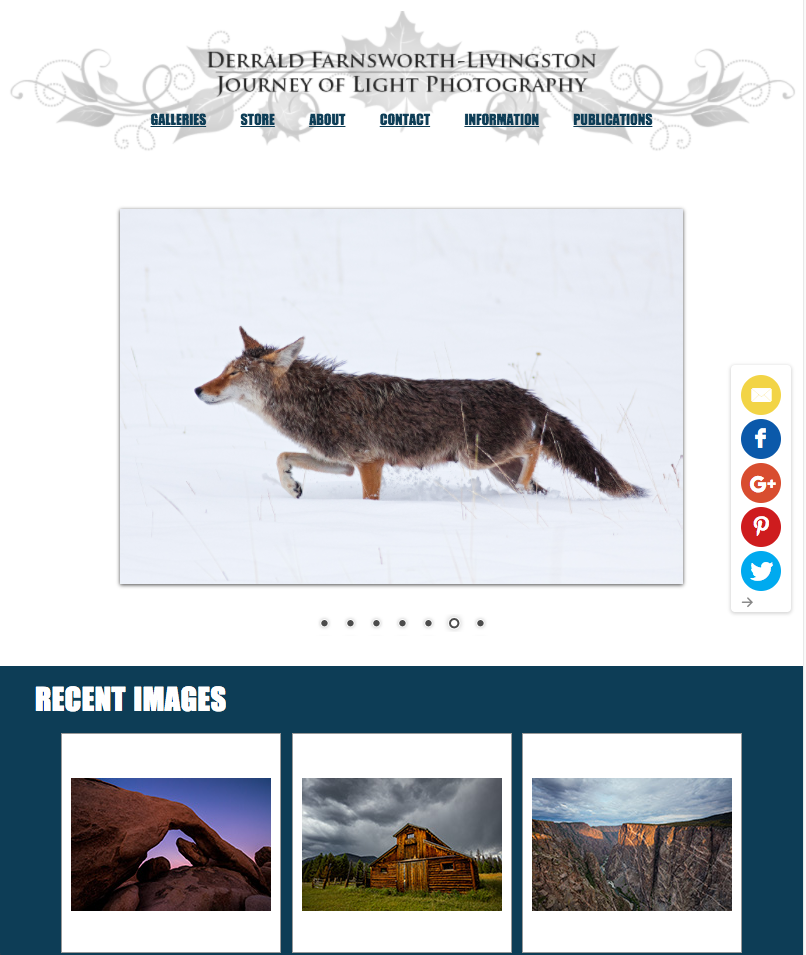 After months of work I am thrilled to announce my new Journey of Light website. I've been head down hard at work on designing the new look and feel in addition to adding more photographs and content.
Some of the new features:
A cleaner, brighter design
I went with a clean, white design over the original black design to brighten up the experience.
A better mobile experience
While my old website was accessible via iPads and smartphones, some of the functionality was missing. There is almost 99% of the features available via the mobile website as there is from the desktop website.
Larger images
Especially for desktop browsers on larger monitors, I've processed all the images so they will display larger on these displays.
A new gallery – California Nature and Landscape Photography
I've made a few trips to California, specifically to Joshua Tree and the coast and have now included these photographs as a new gallery in the new website.
Better sharing functionality
I've updated the site to have an easier sharing experience, both via desktop browsers and mobile browsers.
Better search functionality
I've refined the search functionality to bring back better results. Additionally, I've included a dedicated search page with options for searching.
57 newly processed photographs
I've been hard at work processing more images and have included them on the new website. I'm excited to be able to present these new images.