Gallery Eppley – Official Press Release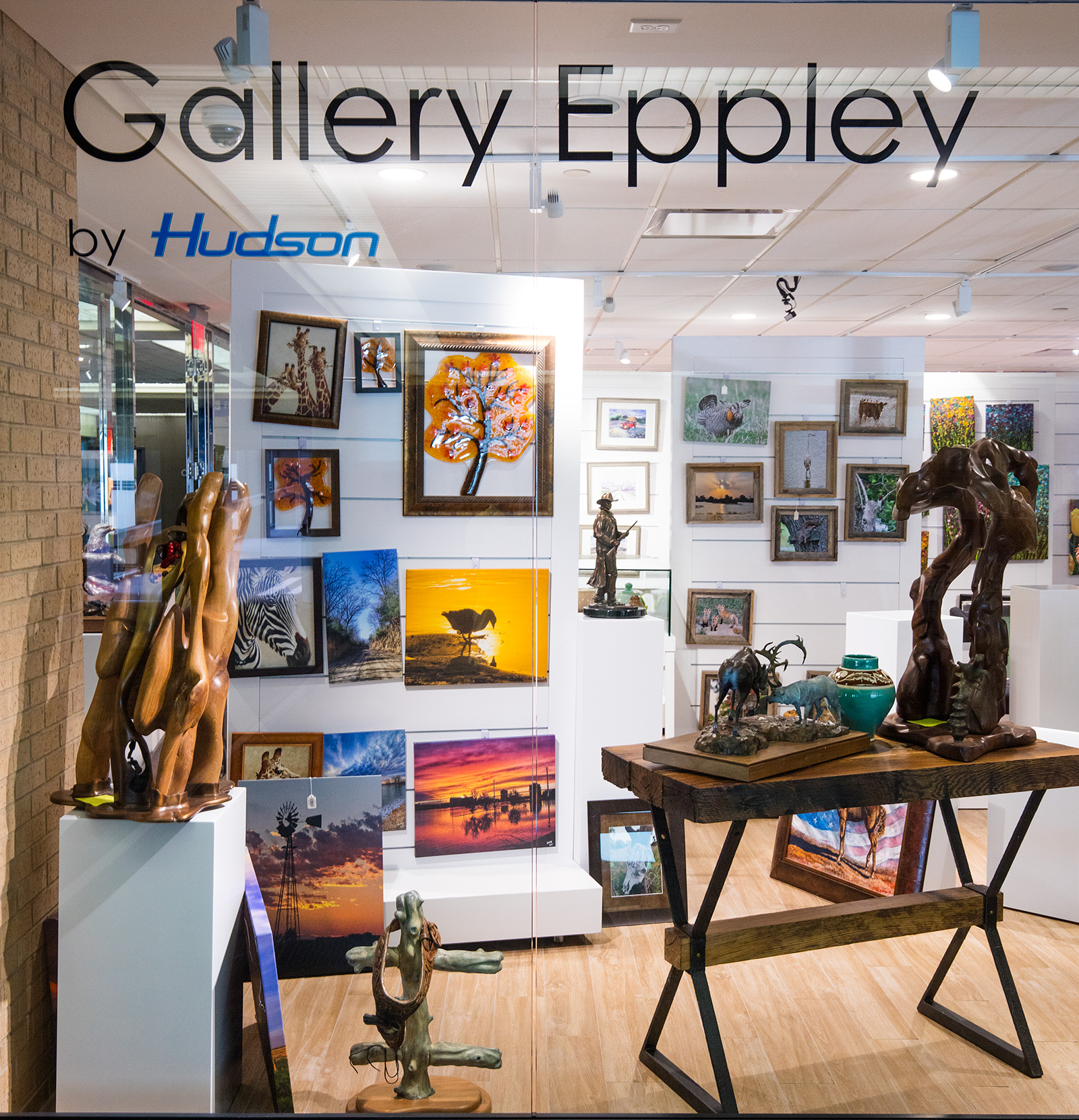 Those of you that I've talked to within the last week and have been following my Facebook page already know that I am very excited to be one of the inaugural artists accepted to the Eppley Gallery at Eppley Airfield in Omaha, Nebraska. I've been hard at work for the last few weeks preparing pieces for the gallery. Due to open tomorrow, I'm happy to share the official press release:
Omaha, Nebraska (PRWEB) April 25, 2016
An interactive art gallery—the first of its kind in an airport—will open at Eppley Airfield airport in Omaha, Nebraska, this coming Wednesday. Dubbed "Gallery Eppley by Hudson," the store will be located on the North Terminal.
The roughly 1,000-square foot store, which adjoins a Hudson Booksellers store, will house over fifty core mid-western artists' work with thousands of pieces of art. Included among those are ten different types of mediums such as paintings, bronze sculpting, wood turning, multi-media, metal working, photography, and glass blowing. For instance, a print from world-renowned photographer Michael O'Brien's photograph of billionaire investor Warren Buffett on top of Kiewit Plaza will be featured at the entry.
In addition, artists will often perform live art demonstrations from both core and guest artists to keep the gallery fresh and enable more art participation. For example, up-and-comer Shannon Parks will be showcasing silk scarf dye painting while seasoned artist Sally Johnson will exhibit wired jewelry making.
As the live art is created in the store, the storefront outside will feature two video screens that project the "live" action to passengers to further enhance the experience.
Moreover, there will be two renowned artists on staff at the store: Russell Christensen, a bronze artist that will have one of his famous eagles in the store; and Penny Christensen, the wife of Russell, a painter and author.
"We looked for artists for nine months and had a jury selection process," noted General Manager Christie Erwin. "We also tried to choose from the up-and-comer to the seasoned artist. There are a lot of up-and-comers that are very talented but may not get a chance at a gallery."
Erwin also noted a lot of local art being featured. "Anytime you support local art, you support the local community," commented Erwin.
About Hudson Group:
Hudson Group, the largest travel retailer in North America, is a wholly-owned subsidiary of international travel retailer Dufry AG (DUFN) of Basel, Switzerland. Hudson Group operates over 973 Hudson, Hudson News, Hudson Booksellers, cafes, specialty retail and duty free shops in 83 airports and transportation terminals in the United States and Canada. Dufry operates over 1,700 stores in more than 60 countries and 240 airports and transportation terminals around the world.