Photo Friday: Sunrise Over the Niobrara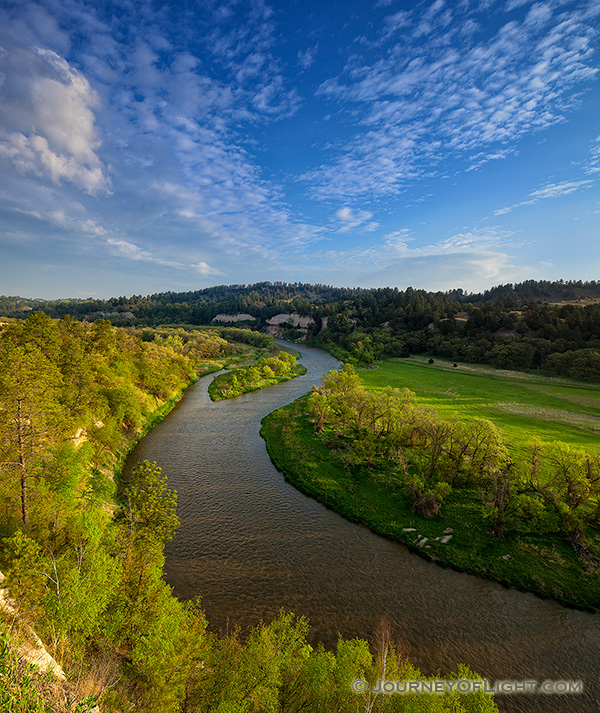 I've been busy working on a project that I should be able to announce here shortly. I'm very excited and should be able to let everyone know shortly. Stay tuned for both my announcement and some spring images.
In the meantime, there have been some great early spring days recently and I wanted to show a recently developed image of a beautiful spring morning overlooking the Niobrara River in North Central Nebraska. It was warm with a slight breeze and a beautiful green glow came from the valley floor.