Trip Report 3: Spring in the Nebraska Panhandle – Landscapes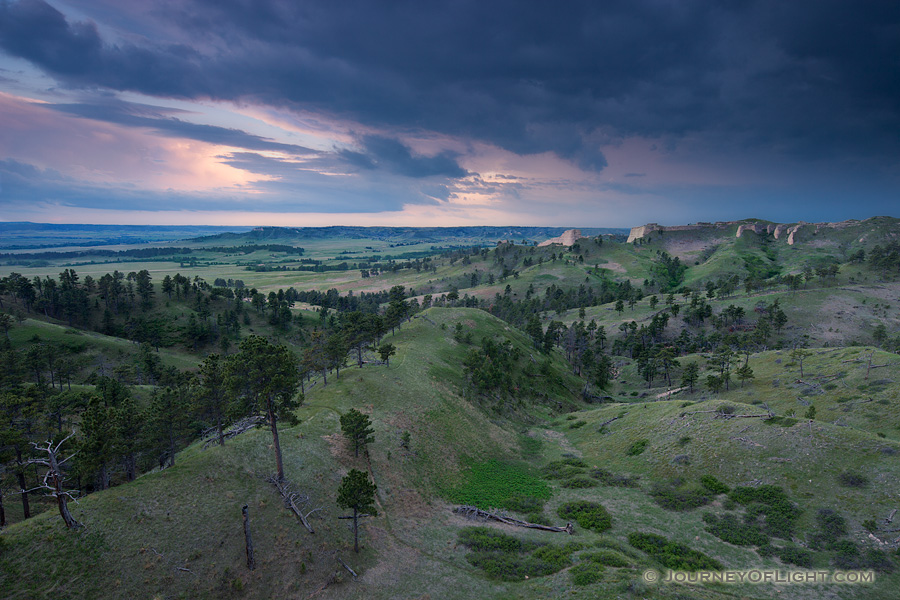 Today is my third and final trip report on this year's journey to the panhandle of Nebraska. As I mentioned in the earlier trip reports the weather was very dynamic, switching between sun and storms and back again. This type of weather is always both exciting and challenging to capture. I feel today's choices really shows these shifts and how I tried to utilize the conditions to photograph the landscape in my vision.
The first image in today's selection is of Ft. Robinson State Park in northwestern Nebraska. I've been through Ft. Robinson several times, but have never really taken the time to explore this landscape. I decided on this trip that it would be one of my focus points. I wanted to hike the trails and explore the ridges. The image above was taken from one of the ridge trails at twilight just as a storm passed through the area. Bits of the sunset could be seen reflecting off a few of the clouds, but the mood of the landscape was still a bit of a cool blue.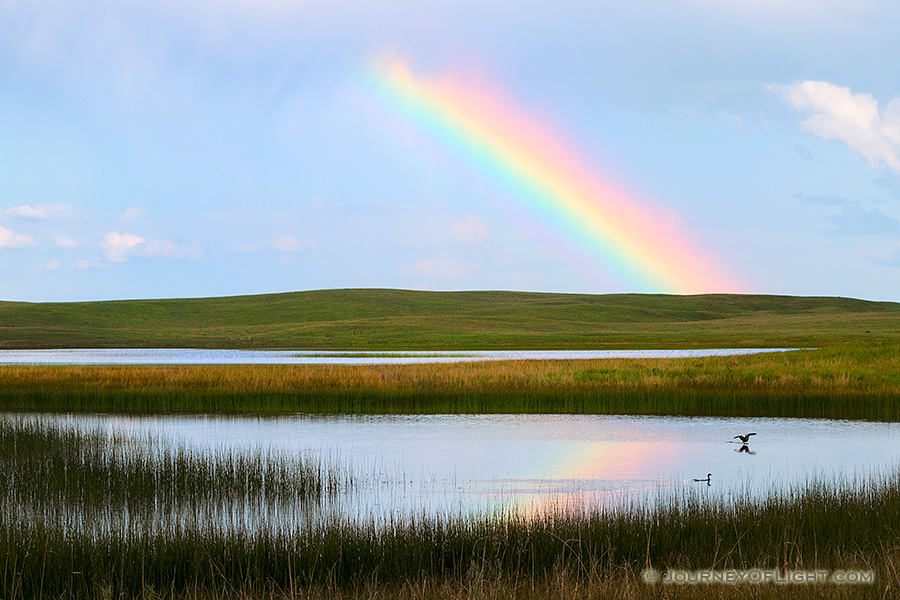 Whenever I see a rainbow I always want to capture it. That's why when a storm rolled through the sandhills near sunset (the prime time for rainbows) I immediately went looking for one. Although it was not a complete rainbow I loved how this piece reflected in this small pond among the verdant hills.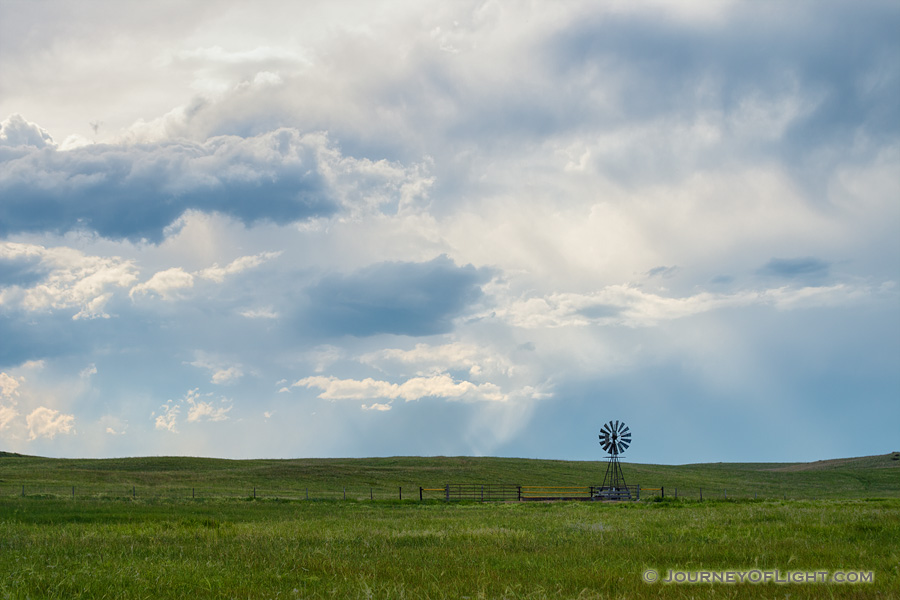 After capturing the rainbow scene, I turned around and found this little windmill and storm clouds. Normally, I don't get a chance to get two fairly diverse landscape images in such a short time frame, but on this day the conditions were perfect. I couldn't pass up a traditional windmill scene with some cool storm clouds!
After all the rain and rainbows were done and the sun was about to set, I found this last little pond near Antioch, Nebraska. The wind had settled and the dark storm clouds had moved east creating this scene.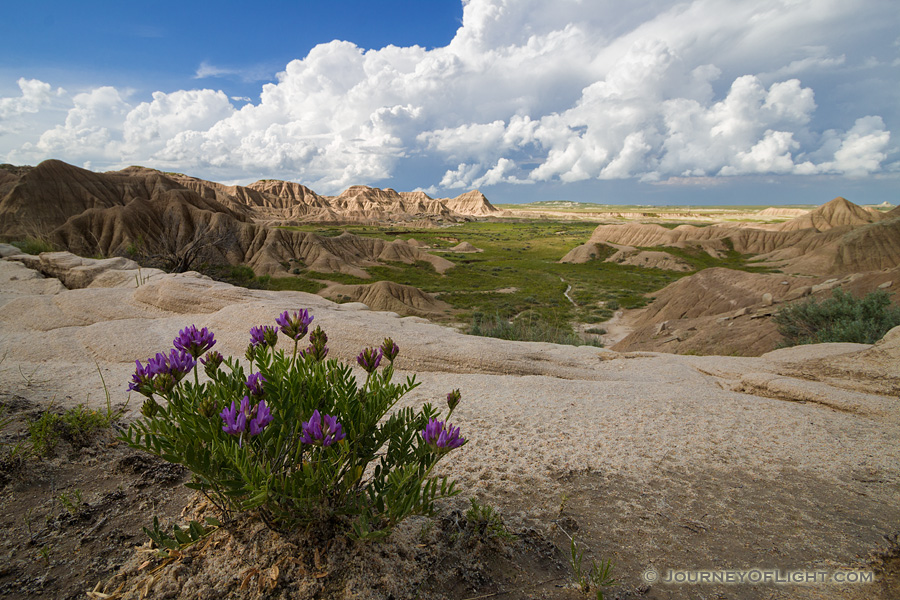 Prior to going to Northwestern Nebraska I had decided that I probably wouldn't have much time to explore Toadstool Geologic Park. I've been there a few times and I wanted to focus on some other landscapes, but something draws me back. I just loved the clouds and the storms and decided it was a great place to capture some of those scenes.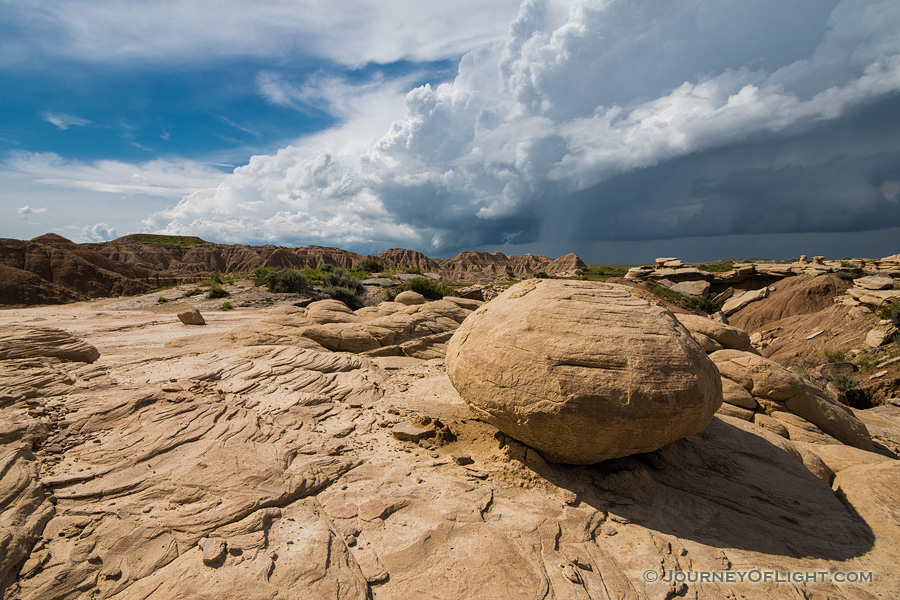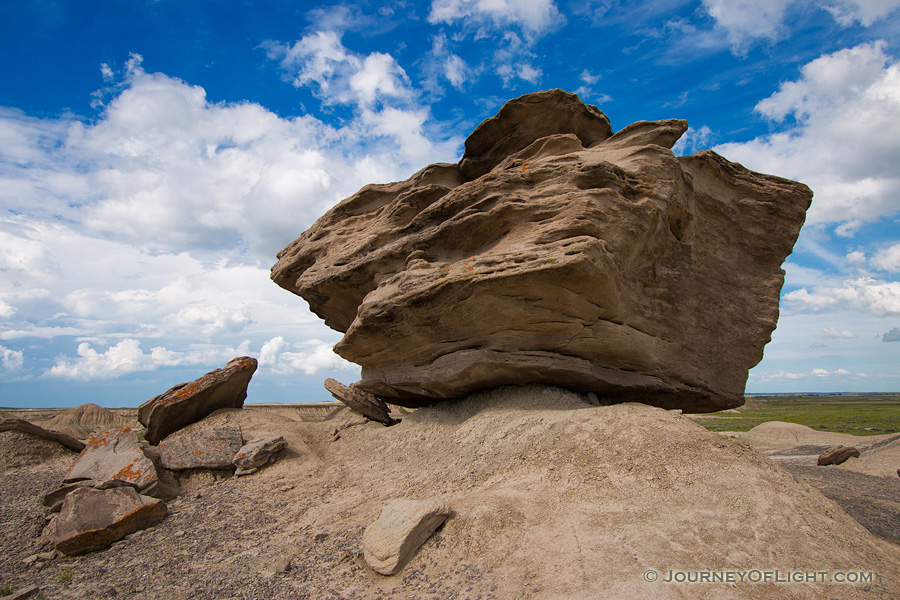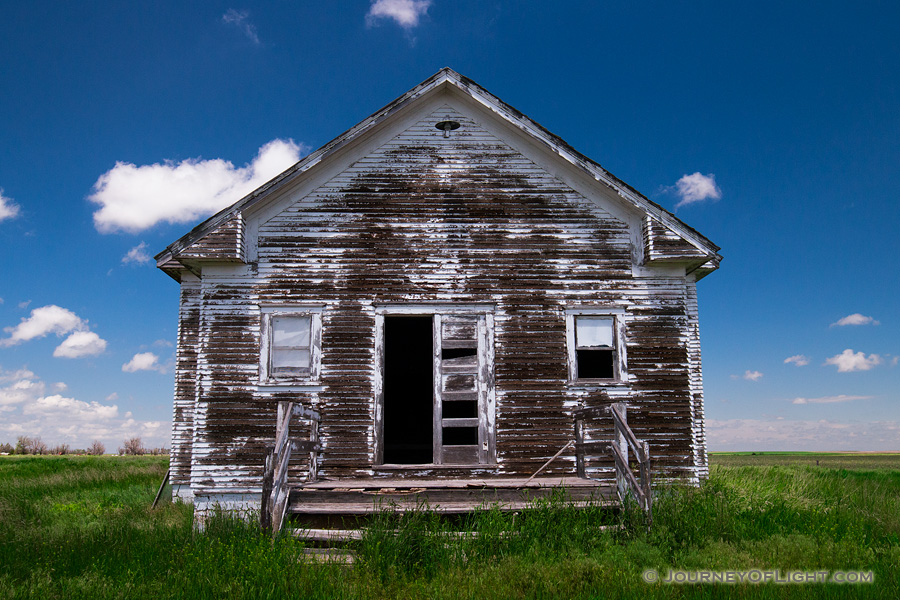 As I was returning back toward Alliance from visiting Agate Fossil Beds I drove by this old schoolhouse. As I drove by I envisaged my composition, the chipped façade against the blue sky, and immediately turned around. I loved exploring the details and scene and ended capturing a couple of my favorites from my journey. One of the beauties of being a nature photographer, you get to be a bit of an explorer as well and discover new things.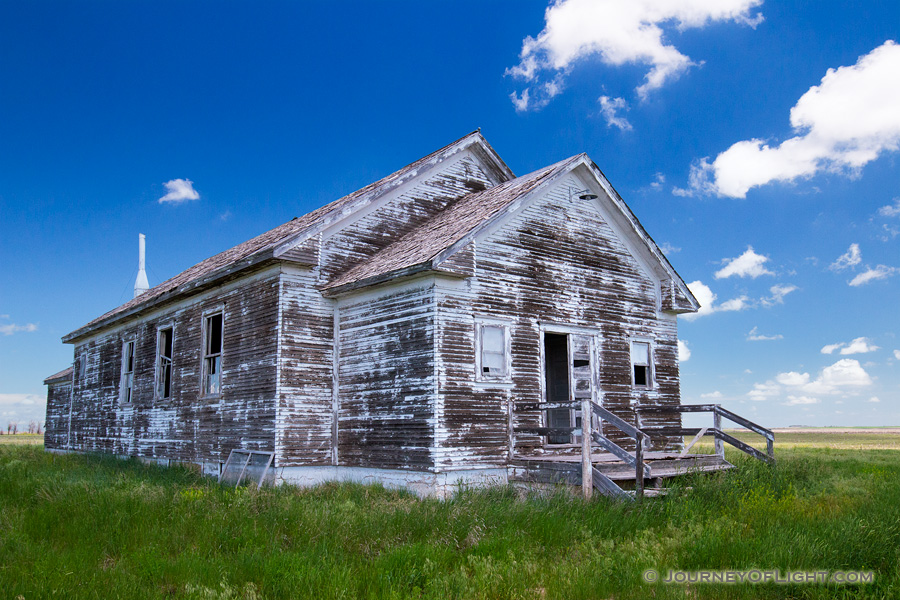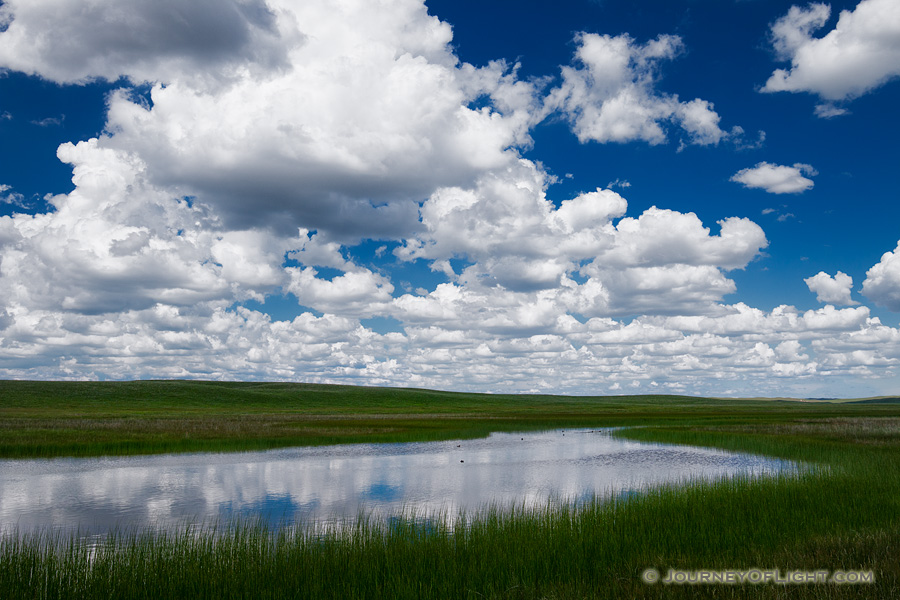 Ahh, the clouds. I know I've mentioned the clouds, but one of my favorite things about the Great Plains is the wide open sky and the days when the clouds have great character!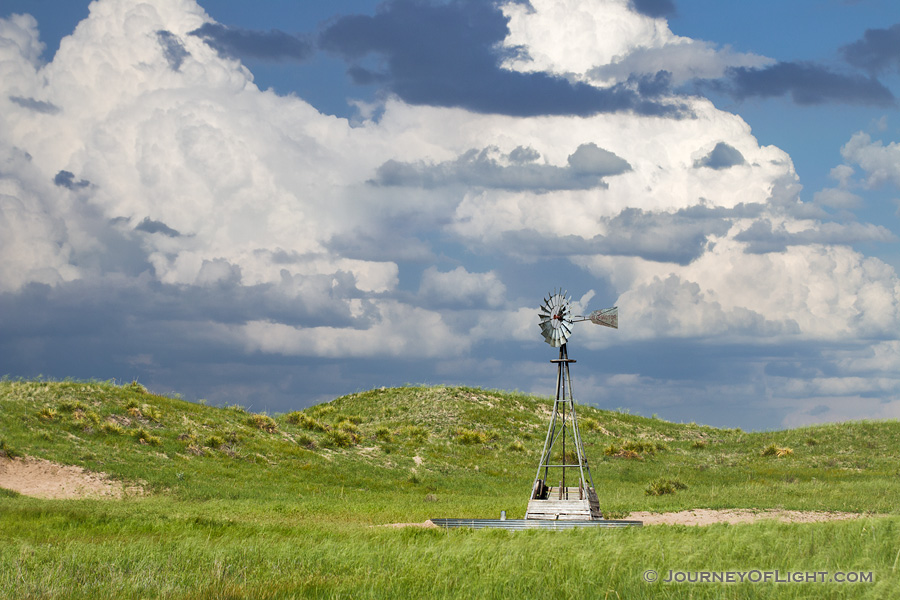 If you missed any of the previous reports be sure to check them out from the links below:
Trip Report 2: Spring in the Nebraska Panhandle – Close-Ups
Trip Report 1: Spring in the Nebraska Panhandle – Wildlife