March/April of Colorado Life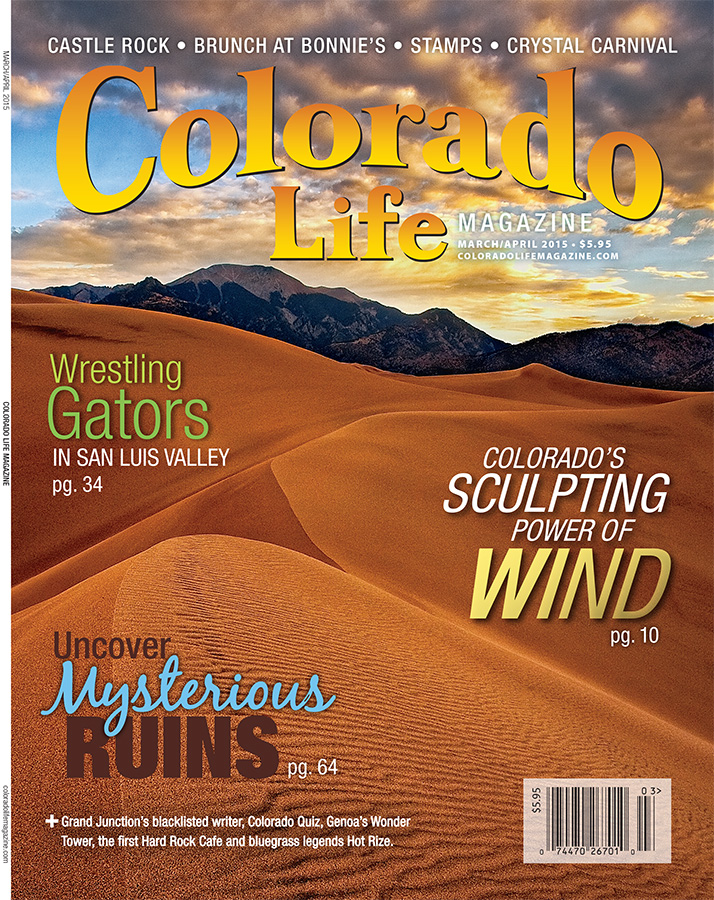 I apologize for my lack of posts. As is the case with this time of year, I've been busy finishing up business items from last year and preparing files for clients for this year. Additionally, I just got back from a short trip to Seattle. Although it was not predominately a photography-related trip, I couldn't help but take my camera and a few shots. I'll be posting a few of those next week.
In the meantime, today I'm posting the cover of the current issue of Colorado Life. This is an image I took a few years ago in the Sand Dunes of Colorado. If you haven't been, I highly recommend visiting this surreal vista. I also recommend checking out this issue if you're in Colorado.