Big Black Friday Sale! – 4 Days of Fine Art Print Deals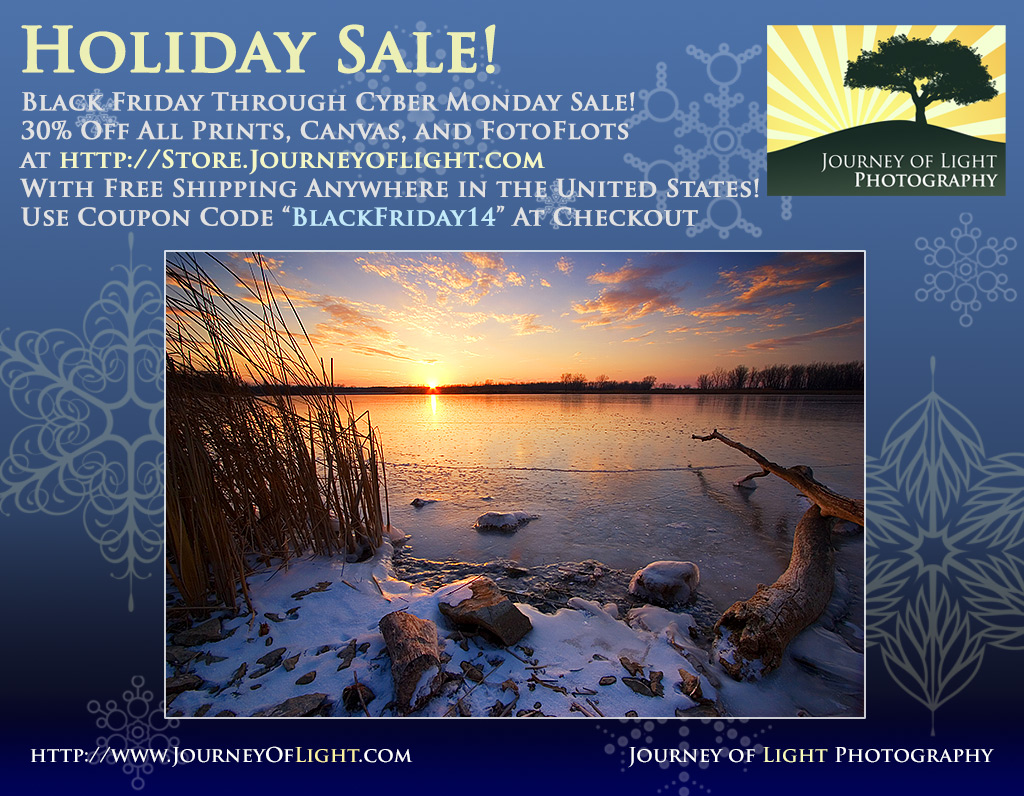 From today until midnight (Central) on Monday, save 30% on any fine art prints and fotoflots from the Journey Of Light Store! Looking for that unique one-of-a-kind gift? Then look no further. Be sure to use coupon code BlackFriday14 at checkout.
Oh, and did I mention that the shipping is FREE as well?