Photo Friday: Morning on Gibbons Meadow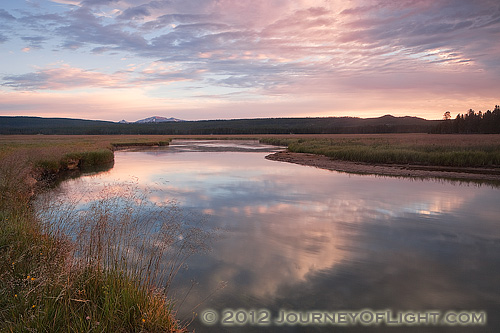 Today's photo friday was taken at Gibbons Meadow in Yellowstone National Park just prior to sunrise. A beautiful cool day, I shared this meadow with a bull elk who went about his business as though I wasn't even there. It was a still morning with the only sound being the swooshing of the water as it coarsed through the valley.
On another note, I want to invite everyone down to the Autumn Harvest Art Show at Mahoney State Park this weekend. I will be there with this print and many others. I hope to see you there!
Technical Details:
Canon 5D Mark II, TS-E 24mm f/3.5L II, f/13, 1.3 sec., 3-stop Singh-Ray Hard Grad
Yellowstone National Park, Wyoming