From the Archives: Water is Life (2006)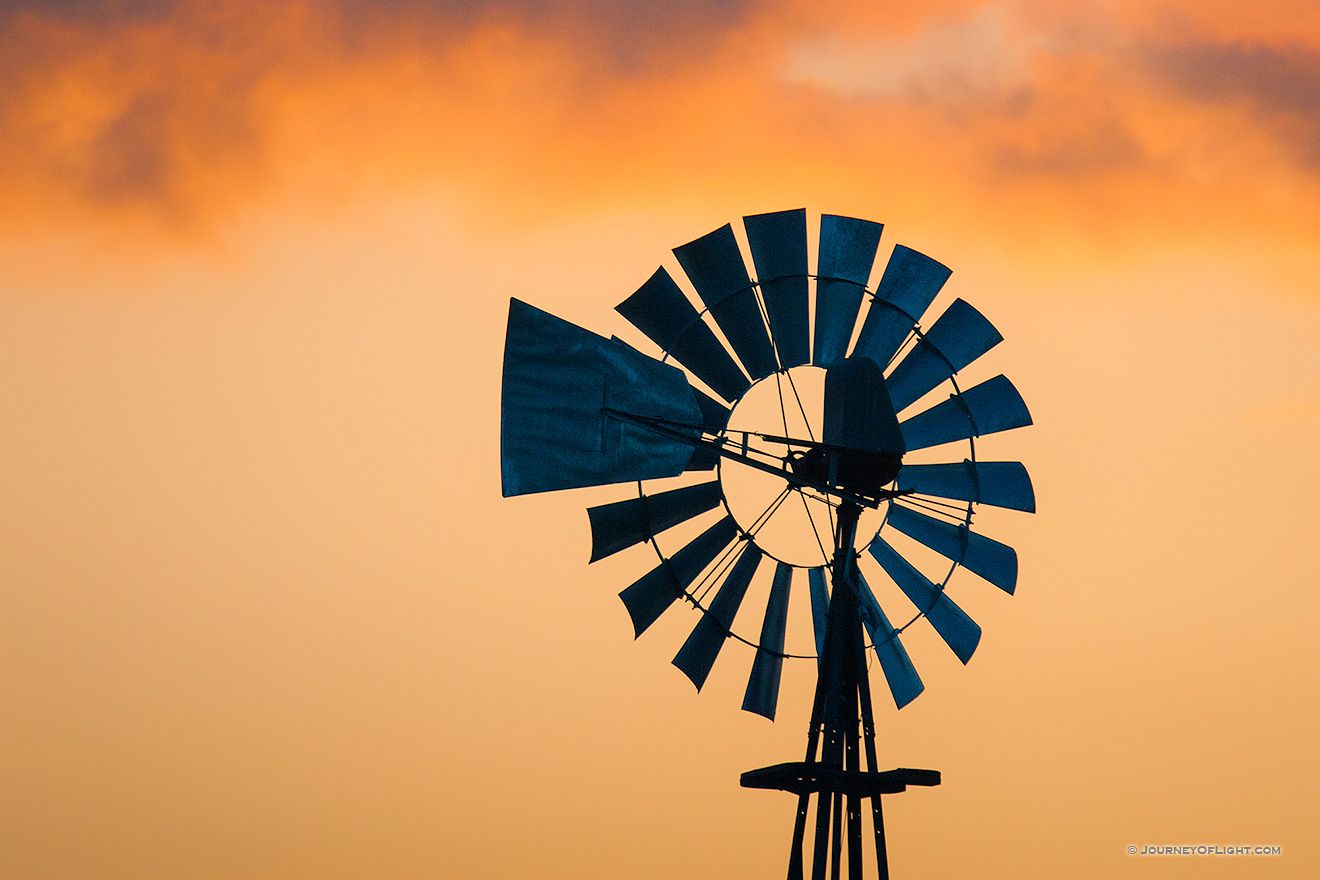 Almost two weeks ago I posted my first "From the Archives" post, "After the Storm". Continuing with this series, I present the second in the series – "Water is Life". This image was captured in 2006 somewhere in rural Iowa as the warmth of sunset illuminated the clouds and sky.
These windmills dot the countryside and have been a constant reminder of the farming and ranching life for years. Living in the city I don't think I appreciated this structure as much as those who have lived under their tines for years. Windmills represent accessibility to water and water represents life. Today I take many opportunities to photograph windmills, but early one I have very few images of windmills. Needless to say, I was excited to find this one in the archives.